Charade Read Along Week Four!
Welcome to the Charade Read Along!! Can you beleive we are in week 4? It's the final week of the questions! The final post is this friday and it is Party Time!!!
This week is hosted by the lovely Veronica at Mostly Reviews!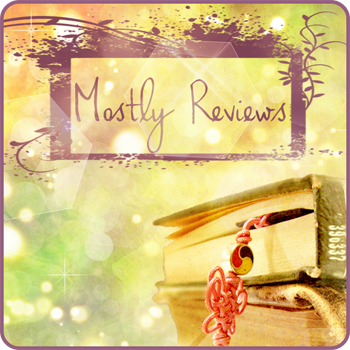 http://www.mostlyreviews.blogspot.com
And now onto this week's questions!
Questions for Week Four Chapters 21-24
1. Did you have a favorite part in this book?
You will have to bear with me because I have moved onto Renegade and the books are starting to blur together for me… Of course I have favorite parts in all the books, but since I am the author I am a bit biased as I like all the parts. There is one part that stands out for me in Charade… the part where Sam goes into Heven's mind to break the link the Dream Walker left there. I liked his thoughts and feelings as he went into her head.
2. The characters travel to hell in hopes to get the scroll back. I would say hell is the worst place they have ever been. Where is the WORST place you have ever been?
The worst place I have ever been… this is really hard actually. I'm thinking and thinking and I can't really think of places that I thought were horrible. I think what makes a place horrible is the experiences that you have in them. Like the doctor's office. You go there and even if you have an appointment you have to sit and sit and sit and it's endless. You are surrounded by sick people in the waiting room and then when you finally do get called back you see the doctor for all of five minutes. Lol. I'm not a big fan of doctor's offices. I really can't think of something that sticks out in my mind as the worst place I have ever been.
3. Heven steps in front of a chain to protect Sam and is injured. She will be scarred again. Do you think she will act the same way as before or do you think that she is a different person now?
Well, I think she is a different person now. She has totally changed and grown and I think she realizes now that there are far more important things in her life than the way she looks. Though, I will say that the first time she was scarred I don't think she was as upset about the way she looked (she was but it wasn't her main concern) as she was the fact she didn't remember how she got that way and so everyone whispered behind her back.
4. We now know why Logan was acting so odd. How do you think he will be now that the demon is gone?
Ahhh Logan. I will refrain from answering this question in depth because I might give something away but I will say that I think we will see what Logan is really like after this.
5. Any predictions for the next book in the series, Tirade?
I predict that there will be a lot of action, a lot of demons, a lot of revenge and some new places and characters that we will get to know. I think that the book is a little more… intense than the first two in the fact that some things get nasty and there are some deaths. I really hope that you all enjoy the book.
 And that is it for the Charade Read Along questions! Can you believe that it has already been 4 weeks! I want to take a moment to thank all of you who participated every week. I have had a blast going around and reading all of your answers and hearing your thoughts on Charade.
As you know this isn't the final day of the Read Along. We still have ONE more day. Note that the last day of this event is not next Monday. It's THIS Friday. Why Friday you ask? Because Friday, November 30th is the Tirade's Release Day!!
So if you really enjoyed Charade and want to know how things turn out for Sam and Heven and the gang then you will be able to grab a copy of Tirade this Friday! It will be available in paperback and Ebook. The paperback is $13.99 and the Ebook is $3.99.
Note: if you would like a review copy of Tirade and are willing to leave a review on Amazon and GR then please send me an email. Only email if you will read and review the book please.
Please stop by here on Friday for the announcement of the Read Along giveaway winners and for a special Release Day Party and Giveaway!!
Again thank you all and I can't wait to read your answers! See you Friday!