Masquerade Read Along ~ Week Two
April 12, 2012

Posted by Cambria

under

Fun stuff
  Welcome to week two of the Masquerade Read Along!!!
Read Along Schedule
April 5th – Chapters 1-8 – hosted by Stephanie at Five Alarm book Reviews http://www.fivealarmbookreviews.com
April 12th – Chapters 8-16 – hosted by Candace at Candace's Book Blog  http://www.candacesbookblog.com
April 19th– Chapters 16-24 –hosted by Heidi at Rainy Day Ramblings http://www.rainydayramblings.typepad.com
April 26th Chapters 24-31 – hosted by Veronica at Mostly Reviews http://www.mostlyreviews.blogspot.com  
May 3rd – Announcement of Giveaway Winners – hosted by the author – http://www.cambriahebert.com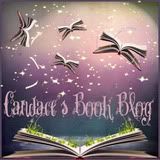 http://www.candacesbookblog.com
This week's Read Along is hosted byCandace at Candace's Book Blog so you can head over there to link up, read her answers and see who else is joining in the fun!! Be sure to hop around and read other blogger's answers and leave comments – it's what makes a read a long so fun!!! 
In addition the fantastic hosting of Candace I am also posting a LINKY TOOL so that you awesome bloggers Link Up here as well. But no worries no matter if you link up here or Candace's blog the your name will show up on both lists!! 😉 You can also find next week's read along questions in this post and also on the Read Along Page that you can find on the menu at the tab at the top of my site. 🙂
So let's get to the fun stuff – Week Two's Q & A!!
Chapters 8-16
5 discussion questions:
1. Sam is admittedly drawn to Heven before they even meet. Why do think this is?
Well, as the author I have heard A LOT of theories on this. Ha ha ha. And hey, everyone has an opinion and a view and I respect that. A lot of people like to claim insta-love…. I am not opposed to this theory but in my eyes (and according to Sam) it is a lot more than that.
Before Sam even met Heven he had seen her and was watching her. Stalker-ish?? Perhaps. Lonely? I think so. We are dealing with a teenager who was literally outcast from his own family. Everything he thought his life was had been ripped away. He was sort of left floundering on his own to figure out his body, his abilities and how to take care of himself. He never whined. He never complained. Did he like it? No. Can you blame him?
I think that when he first see's Heven it's a like a shot to his chest. At first he is drawn to her because she is beautiful and he's a guy (lol). But then he watches her. I think she represents a lot of what he lost in his own life. She has a whole support system around her: friends, family… etc. She does normal things like goes to school, to parties, and to cheerleading. It's normal and he doesn't have that anymore. Beyond that while he watches and listens to her he learns about her. (Sometimes I think you learn a lot from someone just by watching them, by seeing how they treat others…) She is nice to her friends, she earns her good grades even if that means staying late at the library, she loves animals and being outside on her horse, she seems to him like a happy person with a happy life.
I think that Heven is the kind of girl Sam would have been drawn to before he changed and she represents everything he could have had… things he let go of.  But then he realizes that he doesn't want to let go of those things.
And, like I said, Sam thinks Heven is hot. LOL. He IS a guy after all. 😉
2. In an earlier chapter The Hope states that Sam must prove himself. During these chapters Sam does some things – bad things – (covering up murder, fighting, hiding a body, etc.) all to protect Heven and his true identity. Do you think he was right to do these things?
Do I think hiding bodies and covering up murder is the right thing to do?? Uh, no. LOL!! But I also think that Sam thought he was doing the right thing. Sam is living in some unique circumstances, almost backed into a corner, and dealing with what he is involved in I think that he does what he has to do, not what he wants to do.
I don't blame Sam for anything that he does. To me, it makes a difference that he feels bad for the things he does.
Plus, he isn't all the way human…. I think that makes his instincts and the way his mind works a little different than your average human.
 p.s. I think Sam can get away with anything because he looks like this:
3. In chapter twelve Kimber says some thing's to Heven that make the reader wonder about their friendship. Do you think there is any truth Kimber's drunken confessions? If so where do you think Heven and Kimber's friendship goes from here?
Ahhhh, drunken confessions…. Who hasn't heard or given one of these in their lifetime?? Lol. I'm pretty sure there is about 50 country songs written about this. He he he he.
Let me think… have I ever given a drunken confession… *hiccup hiccup*…. Actually I can't think of one because I am a pretty honest kind of gal. 😉 I DO think that drunken confessions happen a lot though. Alcohol loosens the tongue and inhibitions so things that people might not have the nerve to say while sober just slides right off the tongue when not so sober. Do I think there is truth in Kimber's words? You betcha.
Where does their friendship go from here? Well of course I know the answer to that… but I ain't telling!!!! Maybe a little somethin' somethin' in my mug here will loosen my tongue and get me confessing…
4. Heven is changing, becoming more confident. Do you think that after something like this (her accident and disfigurement) happens to someone that she can ever go back to the person she was before? Do you think she will want to?
I don't think Heven will ever go back to the person she was before. I think that everyone evolves throughout their life, whether it be an accident or a tragedy or heck even having an argument with a friend. I know I'm not the same person I was last year, and if you ask my husband, who claims I have multiple personalities – then five minutes ago.  Lol.
I personally, like the changes in Heven (yeah, I know, like I would say different, lol) and I think that it is realistic that someone in her situation would evolve gradually like she is doing. Yes, I think Sam gave her the confidence and initiated the change within her but I have a feeling that Heven is way stronger than she realizes and that her complete change will be due to her inner strength.
And Hell –O ?? Why would anyone want to go back to what they were before? I say that people are like a fine wine…. They get better with age. 😉 (Especially with all the wrinkle creams that are available these days….)
 Well, Okay THIS lady might want to go back……
 5. Toward the end of these set of chapters, Heven finds out Sam's secret, who he really is. She has a strong reaction. Do you think you would react the same way? Why or why not?
Hello, my name is Cambria Hebert and I am a werewolf addict. I am also an addict of what Sam is… lol. When a full moon appears I rush out into the back yard and wait for a big hairy hotness to come and take me away….
So…. NO, I wouldn't react that way. I would be thrilled. I would jump up and down.
Okay, so that might be a little dramatic. But really no less true. Now…. If someone practically attacked me in a public bathroom (Oh the horror!! Those bathrooms are germ filled cootie places!)
and then my boyfriend takes me into a hotel room, locks the door and them proceeds to change into an animal… well… maybe I would react in the same way but I think like Heven the thing I would be most mad about is being lied to. I despise liars. Course, I gotta give Sam the benefit of the doubt because that's really not something to be like "Oh hey, great to meet ya, I'm not human…"
And those are my answers for this week's Read Along!
WEEK THREE Questions:
April 19th – Heidi at Rainy Day Ramblings
Chapters 16-24
5 Discussion Questions
1. Heven's mother has definite ideas about Heven and her scars – what they mean – and their relationship is strained. Do you think their relationship can be saved?
 2. Sam tells Heven about how he came to be living on his own, how his parents kicked him out after he became what he is. He doesn't seem angry though, he seems to accept it. Would you be angry? Do you think he should be?
 3. During these chapters, Heven and Sam visit the Inbetween and meet Airis (aka The Hope). Were you surprised by this series of events? Do you think a place like the InBetween really exists?
 4. When Heven's scars are no longer a part of her and she says "she no longer recognizes herself" – do you think that the absence of her scar will change her once more?
 5. Gran is very accepting of Heven and of Sam. Do you think that she understands more – knows more than she lets on about Heven's life or do you think her love is just unconditional?
I can't wait to read your answers! Happy Thursday! If you haven't linked up your post to the Read Along do it now!! (Linky is below)