Hounded Read Along Week 3!!
March 16, 2012

Posted by Cambria

under

random
Kiss Me, I'm Irish read-along!
Welcome to week 3 of the Houded read along! This week the read along is being hosted by Smas Attack Reads! You can go to the host blog to link up and find out more information about this awesome read along.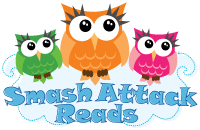 http://www.smashattackreads.com
Discussion Schedule:
Discussion Questions and my answers:
1. I love Leif Helgarson, Viking Vampire, Esq. I have to say that combo makes a pretty cool attorney. If you could have a paranormal/mythical beastie (or combo) covering your tuckus in court, what would you choose and why?
 Oh, girl, you had to ask…. LOL
And anyone who knows me even a little will know the answer without even thinking about it. BUT for anyone who is just getting to know me allow me to elaborate: A Werewolf. A big hot, growling, arrogant and bossy werewolf. He he he he.
Ahhh, I feel like howling right now.    
I feel better now, let's move on…..
Why would I chose a werewolf? I can't really say where my werewolf fascination came from just that it's there and isn't going away. I really love the fact that you just know that there is a beast, a powerful one at that, just lying inside a man. Just waiting for a chance to be unleashed and do bad things….. bah ha ha ha. Or good things depending on what we are talking about. 😉
As far as why I would want him covering my tuckus in court (or anytime… *wags eyebrows*) well, I think that people would instinctively feel the power of a werewolf. They would sense that side without realizing what they were sensing, and they would listen more carefully, pay closer attention and maybe come to the conclusion that if this powerful man could be on my side then maybe they should be to. Which in turn would lead to my acquittal of whatever bad thing I did (or was accused of doing).
And if they didn't acquit me?
Well, my hot werewolf lawyer would just eat them.
2. The police show up to question Atticus about his Irish Wolfhound, Oberon. If you could own any dog breed, what would it be and why? (P.S. Oberon is going on my list of favorite sidekicks!)
I have had a lot of different dogs in my life. A couple Labs, a golden retriever, a mix, a St. Bernard and a pit bull/bull dog mix. But the breed I have now (one of) is my favorite so far and I never thought I would be a small dog person but I guess I am. I have a yorkie/chihuahua (sorry for the spelling) mix called a chorkie and I LOVE her to pieces. She is so sweet and my writing buddy. I can't imgine not having her.
I really loved the St. Bernard as well. I think if I had to choose from a breed I haven't had before I would choose a soft coated wheaton terrier. I call them Oatmeal dogs because they are the color of oatmeal (to me anway, lol).

3. Malina Sokolowski and the other Sisters of the Three Auroras coven have my antennae up. What is your opinion of them?
Oh, yeah these ladies are up to no good!! I like it though. Mainly I think because I like how Atticus handles them. He always gives what he gets and its hilarious to watch the witches reactions. Lol. I wonder who's side the witches are really on and if they eventually help Atticus or take him down…. really, they are big intrigue to me, so far my favorite characters of the book. (other than Atticus himself)
4. Brighid, goddess of poetry, fire and the forge, gave Atticus the power of Cold Iron, which can be used to fight off that nasty lilttle hellspawn. If you could wield one magical power, what would it be and why?
This is a tough one because there are so many powers to be had and a lot of them would be desirable. Mostly when I wish for things I wish for a maid to clean my house. Is there a power for that? Wouldn't that be so nice not to scrub toilets anymore? *sigh*
Every time I think "Oh! I know!" I automatically think of the burden that goes with it. Like reading people's minds, I would like that until I heard things I didn't want to know or they thought bad things about me. It would be hard to hear people's thoughts all the time because you could never get a break!
I honestly would like to see aura's (not sure if that counts) because do you ever get a feeling about someone that maybe you don't like them but don't know why? They seem untrustworthy or something? Well, an aura would tell you if you were right and it would warn you away from other people that maybe wouldn't be a good friend or someone with bad intentions. I think it would be interesting to sit and watch people and know their true essence.

5. The cops show up at Atticus' shop to search for poor Oberon, who remains magically hidden throughout the ordeal. What is the one thing you would do if you could remain hidden from sight? I want to hear some good answers for this one!
I would spy on everyone I know.
LOL. It's horrible but don't say you wouldn't too, because who could resist?? You know the saying if the walls could talk?? Well, Finally I could see and hear what the walls do. I'd probably play tricks on people too, lol. You know when they turn their back move their pen or their laptop across the room and then watch their reaction. Oh! And I would drive to the store and watch people gape and the car driving itself! Bah ha ha. Oh my, I would amuse myself in so many ways.